Dark Side of Black Mountain Episode 2 race day photos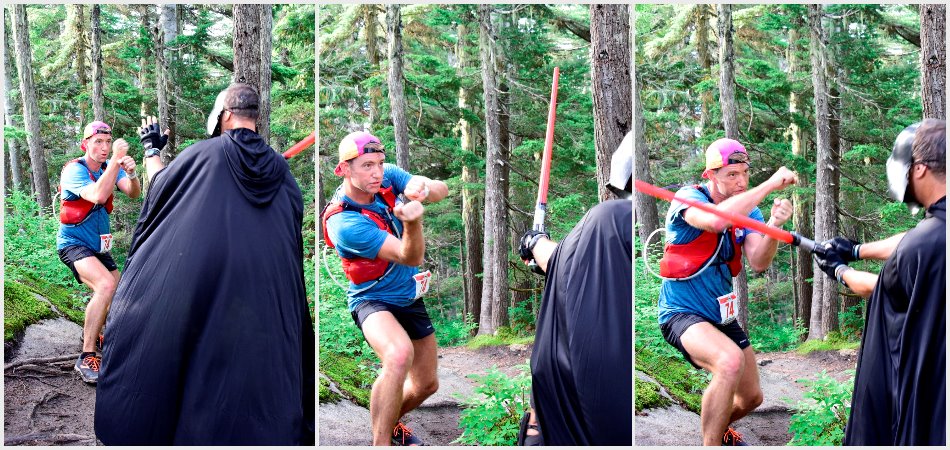 To summit Black Mountain, the runners had to resist the Dark Side of the force and face down Darth Vader.   Once successfully passing Darth Vader and the lone Stormtrooper, they were greeted by Luke Skywalker, Yoda and Princess Leia, who refueled them with refreshments and sent on their way with the parting words "May the course be with you" and "Do. Or do not. There is no try".  Further down the runners were guided by Hans Solo and Rey to the Cypress Space Station.
Funniest quote heard: "You are not my father!"
Karen Chow's race day photos from the Dark Side of Black Mountain Episode 2 in this photo album.    Apologizes to Mike Sidic and Morgan Titus for their fuzzy photos.  Karen's camera was not calibrated correctly for their jump to hyperspace.  🙁
Note: The proceeds of all photo purchases are donated to North Shore Search and Rescue.  Each photo is a digital download (without the KKNSTR watermark) for $2CAD.