2022 Race day photos from base of Grouse Mountain by Herman Kwong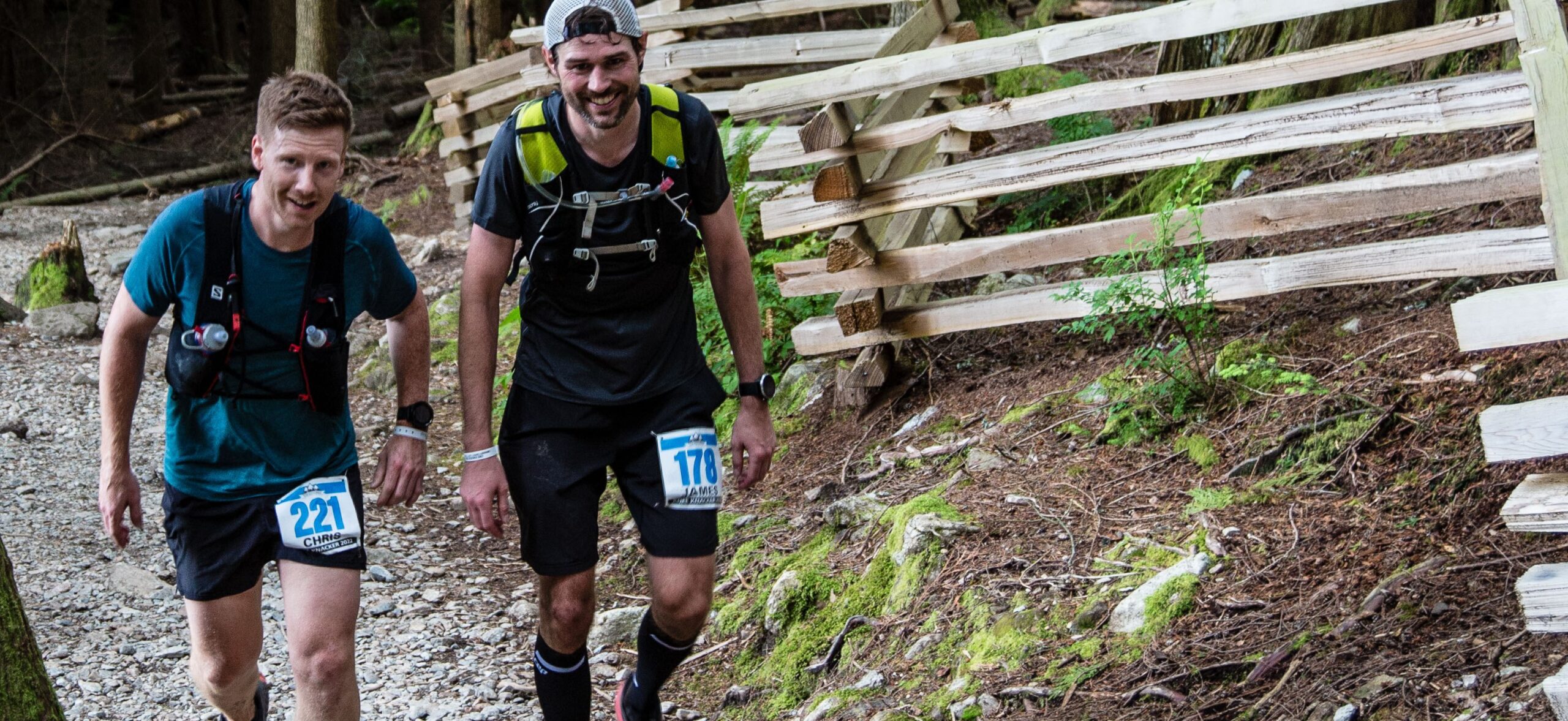 "The Saturday Knee Knacker was a success.  I am so excited to be the volunteer photographer again this year.  After the pandemic event cancellations in the last few years, Saturday was a joy to see KK again.  It is nice to see some familiar faces, meet new members and have great conversations with other volunteers.  
We could not ask more for the perfect running weather.  It was chill in the morning and did not heat up too much during the day.  Perfect weather for KK event.  Also, the bugs were not that bad at all!
I hope I had captured some moments about the KK runners that day.  We understand that all the runners take months to train for this race.  I salute your training dedication and the sweat you put on that day.  Even though you were exhausted and some of you were "in pain," I appreciated all the smiles you had in front of the camera.
The Grouse Mountain volunteer leader, Alaia, was so organized.  She had my volunteer t-shirts and introduced all other Grouse volunteers to me immediately upon arrival!  I got into my position right away.

"   
..Herman Kwong, 2 times Knee Knacker Finisher
Herman Kwong's race day photos from the base of Grouse Mountain are in this photo album.
A list of all the 2022 race day and training run photos can be found here.
Note: The proceeds of all photo purchases are donated to North Shore Search and Rescue.  Each photo is a digital download (without the KKNSTR watermark) for $2CAD.