2017 Race finisher photos from Salvador Miranda (Finish times from 4hr32m to 7hrs)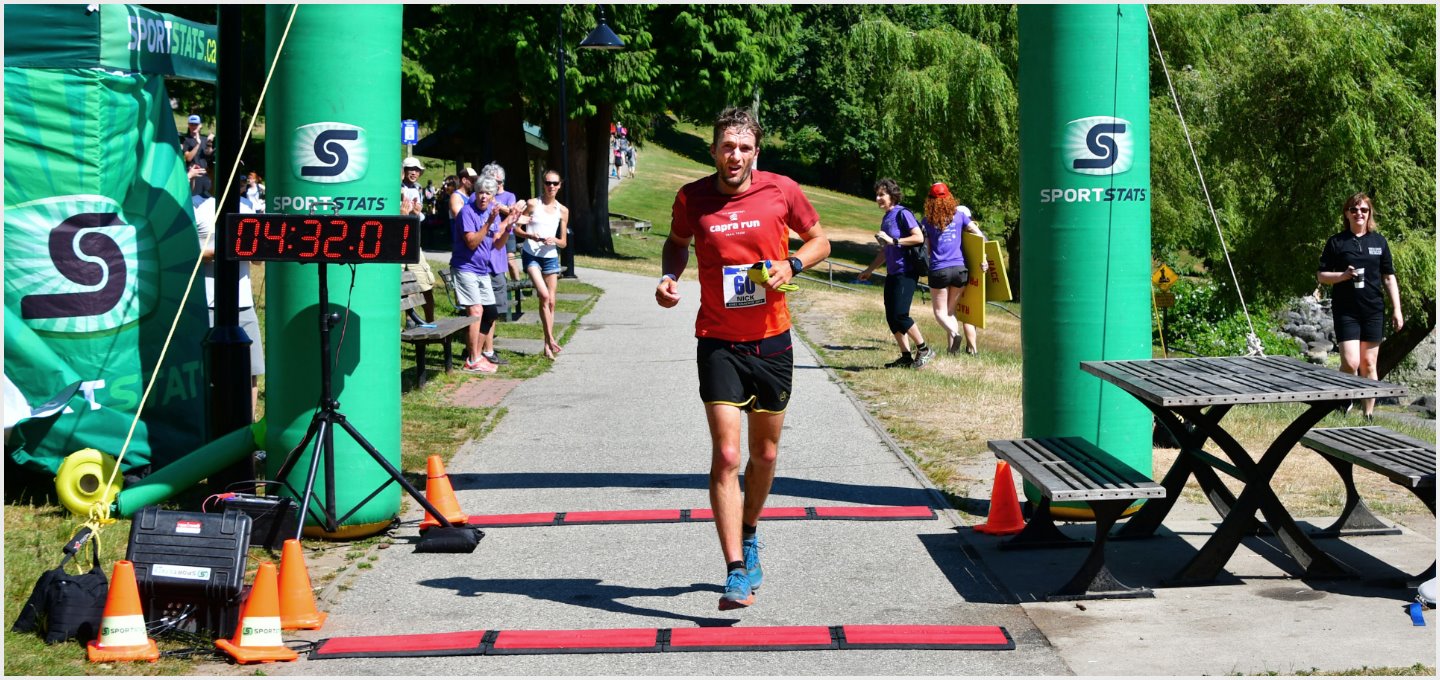 "There's no better feeling for a KK runner, either first timer or veteran, than crossing that street after the "grand finale" of stairs along the trail (which, by the way, used to be a lot more technical).  No matter how battered, tired or injured you are, you suddenly regain all your strength and enthusiasm from the start line, and even more, to run that short, easy downhill distance to the finish line, running by cheering crowds.  You've made it!!!  You immediately feel that sense of accomplishment so unique to Knee Knacker, and for good reason, as it is a very tough long race and you have completed it.  No wander so many runners burst into tears as they cross the green arch and the receive the medal"  …. Salvador Miranda, 3 times Knee Knacker finisher
Salvador Miranda's finishers' photos between 4hr32m to 7 hours can be found in this photo album.   For photos with finishing times after 7hrs, please see this post.
All finish line photos are a free digital download without the KKNSTR watermark.   The photos are sorted by finishing times.  To download your free photo, select your photo.  At the bottom right hand corner of your photo, select the down arrow icon (second icon to the left the "Buy" button).   A pop-up will appear to save your photo to your workstation.

Note:  on a smartphone, the down arrow is the first icon to the left of the Buy button.   The image will appear on your phone without the KKNSTR watermark.   The down arrow button position may appear with slight variation depending on your model of smartphone or tablet.