2016 Knee Knacker Race Volunteers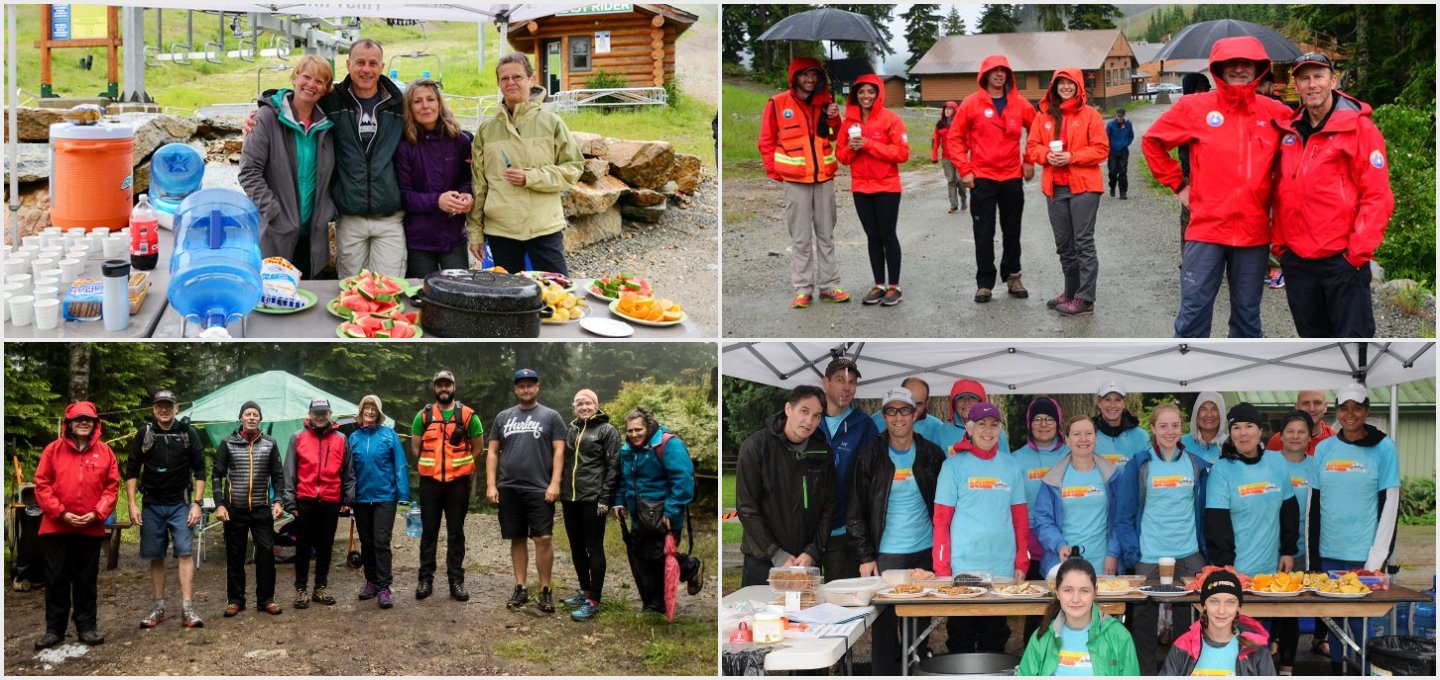 This is the last set of 2016 Race Day photos. It's a photo gallery of some of the 250 Knee Knacker volunteers as they:
Whisked a cauldron of elixirs on Black Mountain;
Cast magical spells to ward off the torrential rains on Black Magic Mountain;
Ran Cleveland Dam aid station with the efficiency of a well oiled machine;
Decorated LSCR with "Christmas in July";
Flew Santa back from her Bermuda vacation, so she and her elves could fill the LSCR  table with a Christmas feast of special requests;
Landed a Viking ship in Hyannis so runners could be refreshed with cold sponge baths and Viking grub;
Serenaded runners with "When the Saints Go Marching in the Seymour Grind";
Kept everyone safe (thank you, North Shore Search and Rescue!);
Ran the entire course before, during and after the race;
Organized aid stations;
Created a pop-up dining experience for 360 guests at the "Picnic in the Park";
Clocked all the runners at three checkpoints;
Marshalled, directed and cheered runners throughout the course;
Twittered race updates;
Moved tables all over the North Shore;
Snapped several thousand images (not kidding!) and then whittled them down to a mere few-hundred;
Cheered and smiled in spite of the frightful Julyuary weather;
Made sure everyone had a great Knee Knacker experience!
THANK YOU VOLUNTEERS! Check out all the volunteers (minus the Black Magic Mountain  crew) in this photo album and this one  (witches and warlords always get their own exclusive album).
Thank you runners and volunteers for the moments. Until next year.
Knee Knacker Photography Crew
Note:  The proceeds of all photo purchases are donated to North Shore Search and Rescue.   Each photo is a digital download for $1USD